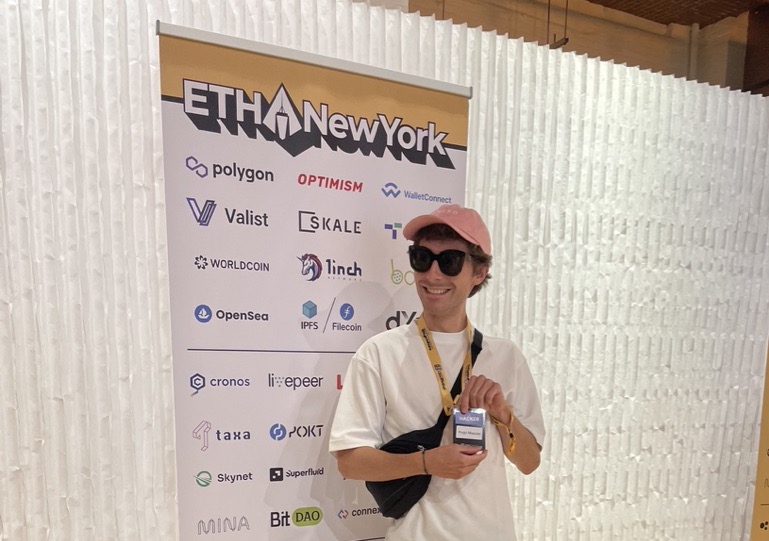 Ready to hack at ETHNewYork 🤟.
Hackathons are amazing ✨
One has to be a bit crazy - or to really love building - to spend her/his weekend on a 48h+ coding challenge. But it is worth it. You'll meet amazing people, learn new technologies, develop ideas, find a job, build a company, win things...
Over the last few years, I was fortunate enough to participate in multiple hackathons. As a hacker 👨‍💻, a mentor 🧙‍♂️ or a judge 👨‍⚖️.
It all started with a hackathon organised by Louis Vuitton, Unlock the Future of Luxury hackathon in 2015. My first Web3 hackathon was the Polkadot Hello World hackathon in 2020 on Gitcoin. Later in 2022 at ETHDenver, I joined the judging team for the NFT track. At LUKSO, we also organised two hackathons: Hack your Profile and the Build 🆙 #1 hackathons for which I was part of the judging team. The last hackathon I did was ETHNewYork in 2022 where I participated as a hacker. And finally, this year, I'll join the mentor team for ETHDenver 2023 #BUIDLathon.
From these experiences, I gathered a few tips and tricks that I want to share with you.